Amaffi Perfume House, Knightsbridge
Fit-Out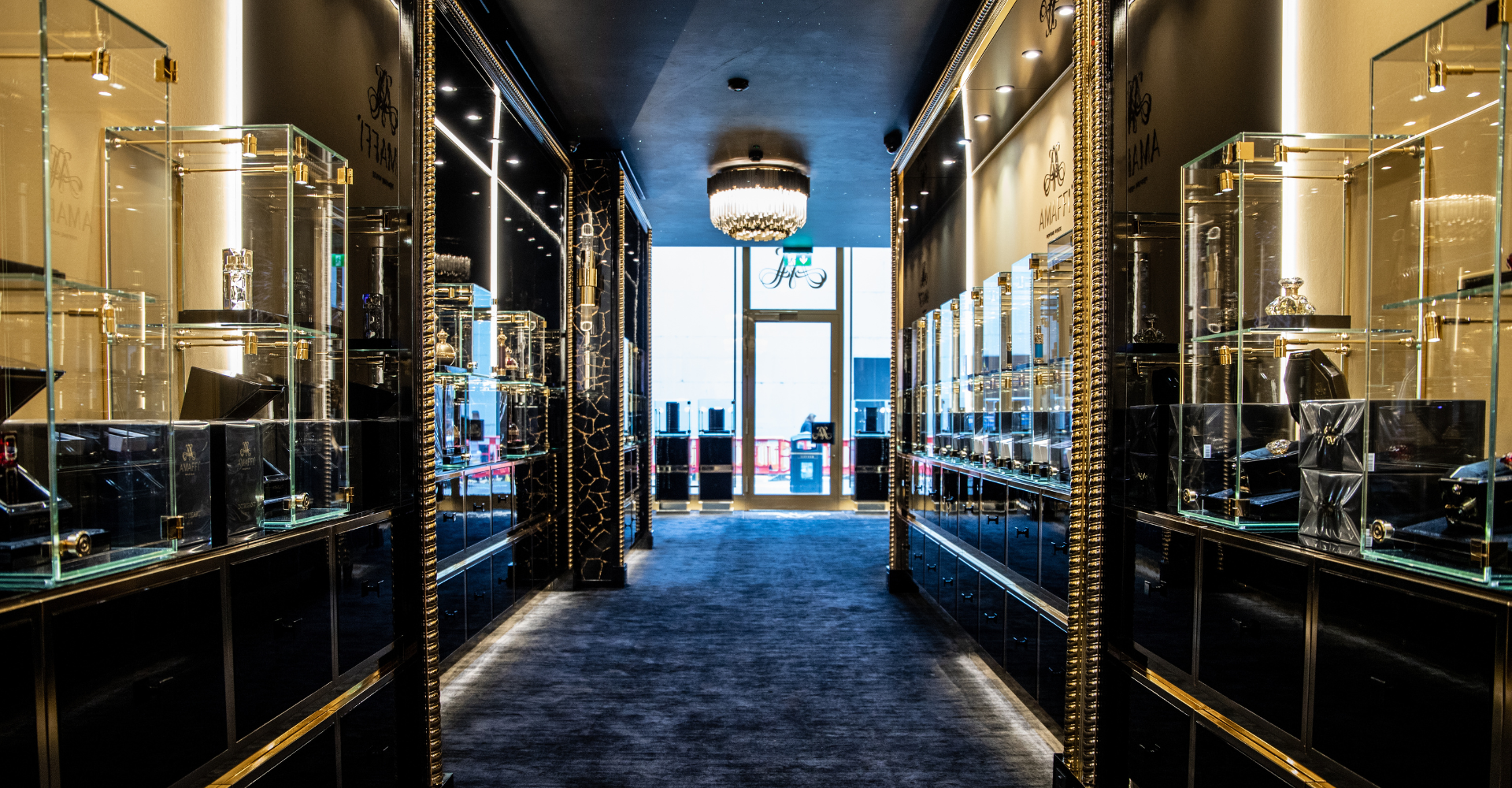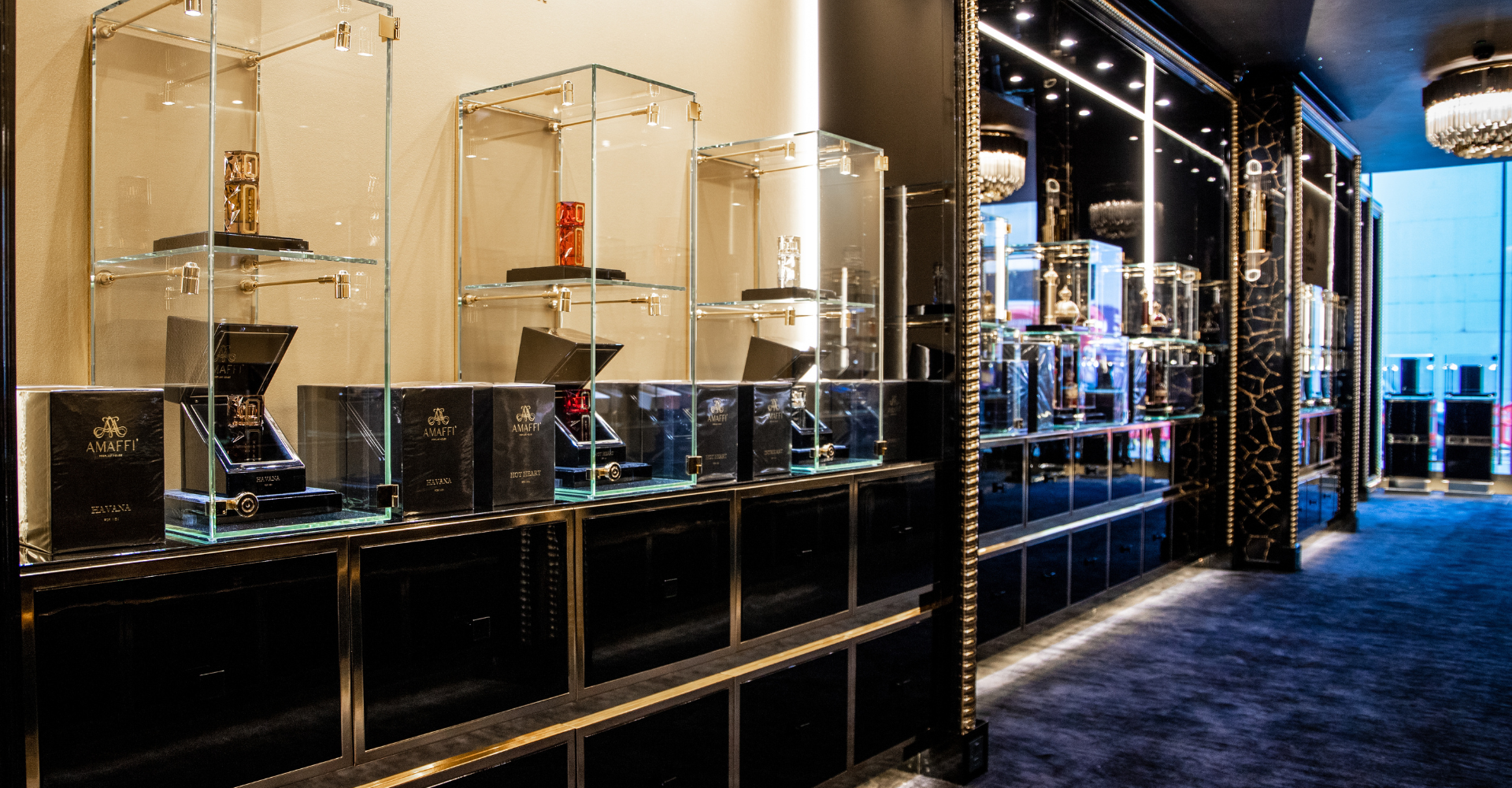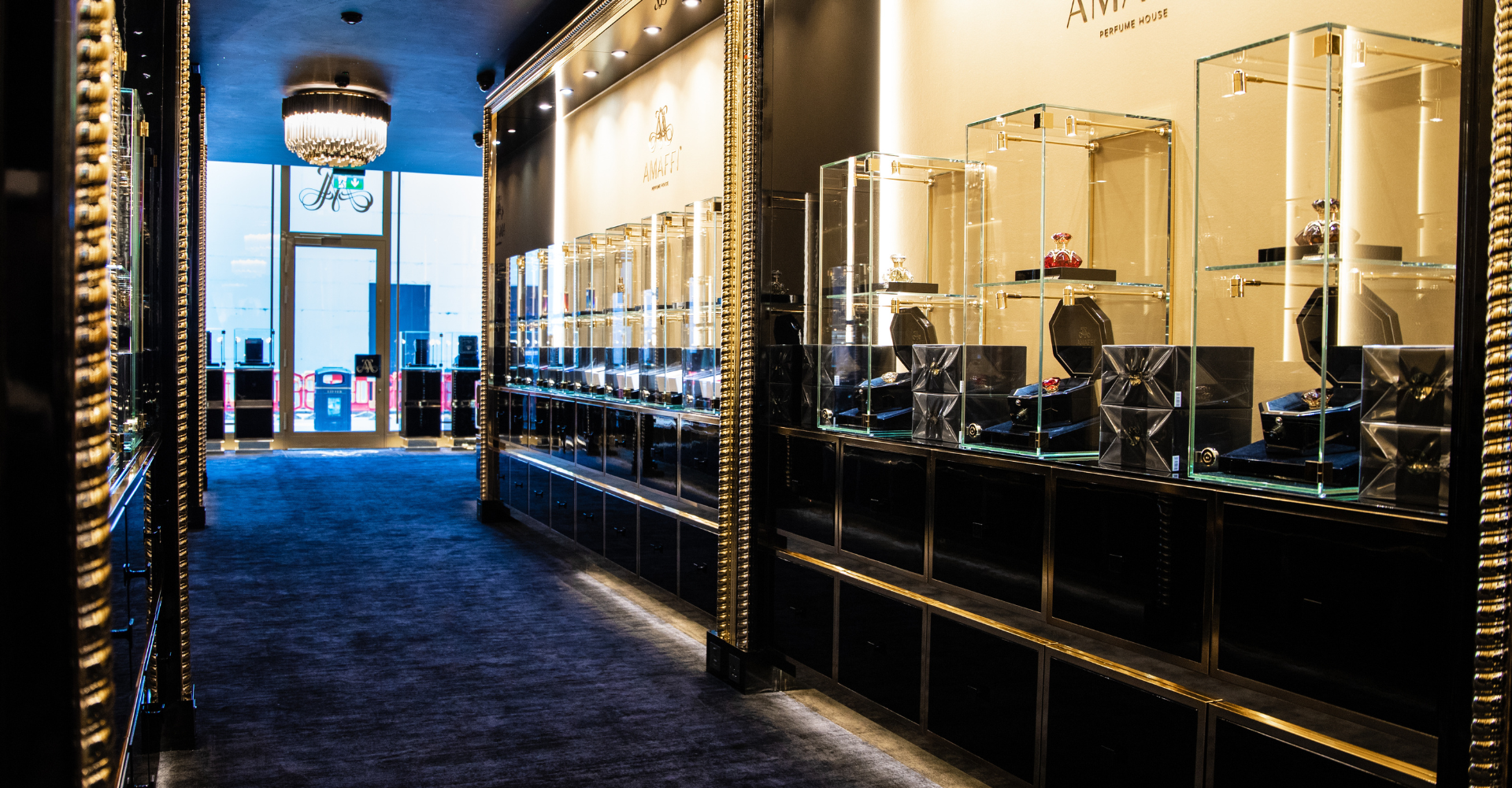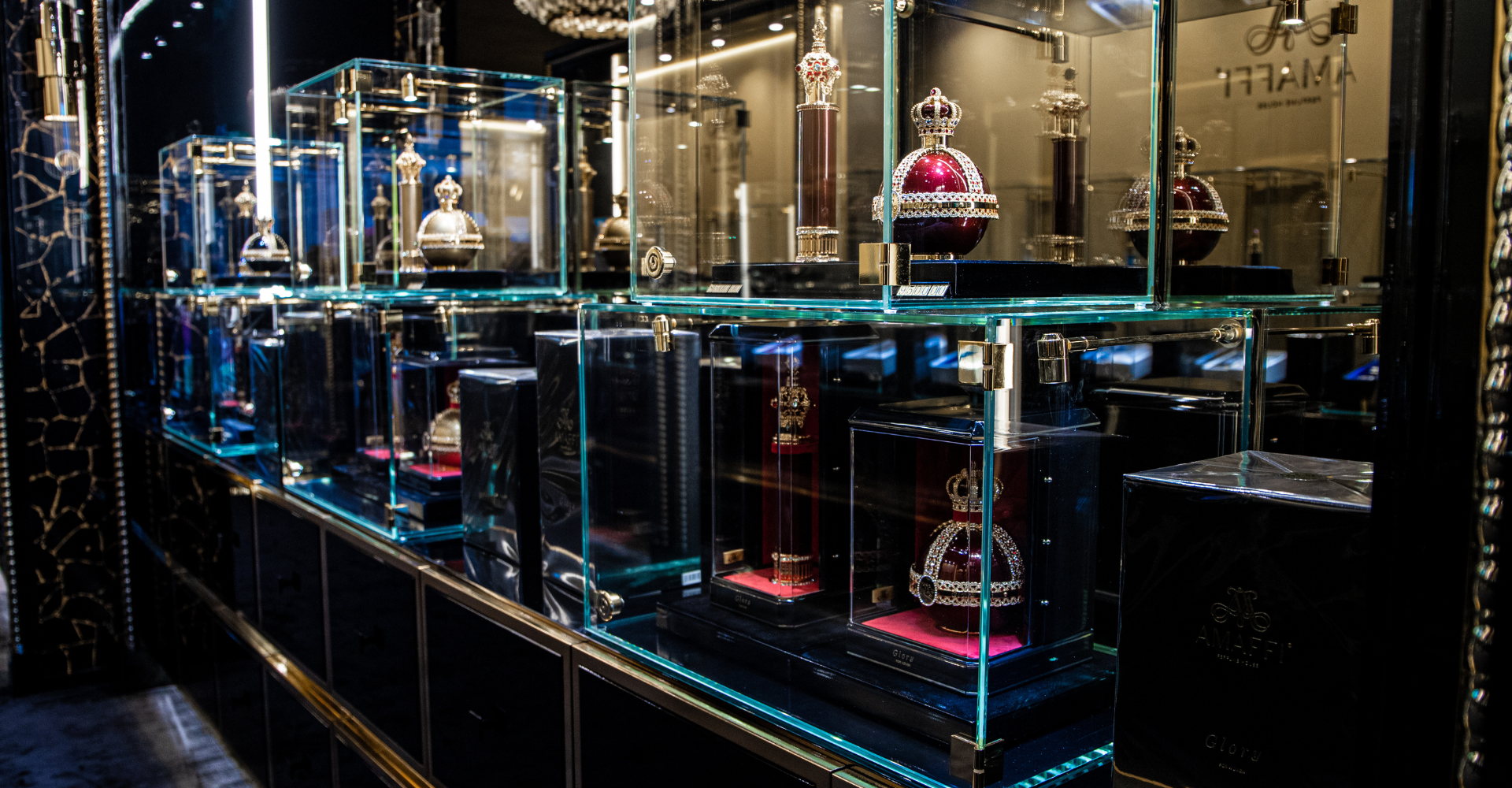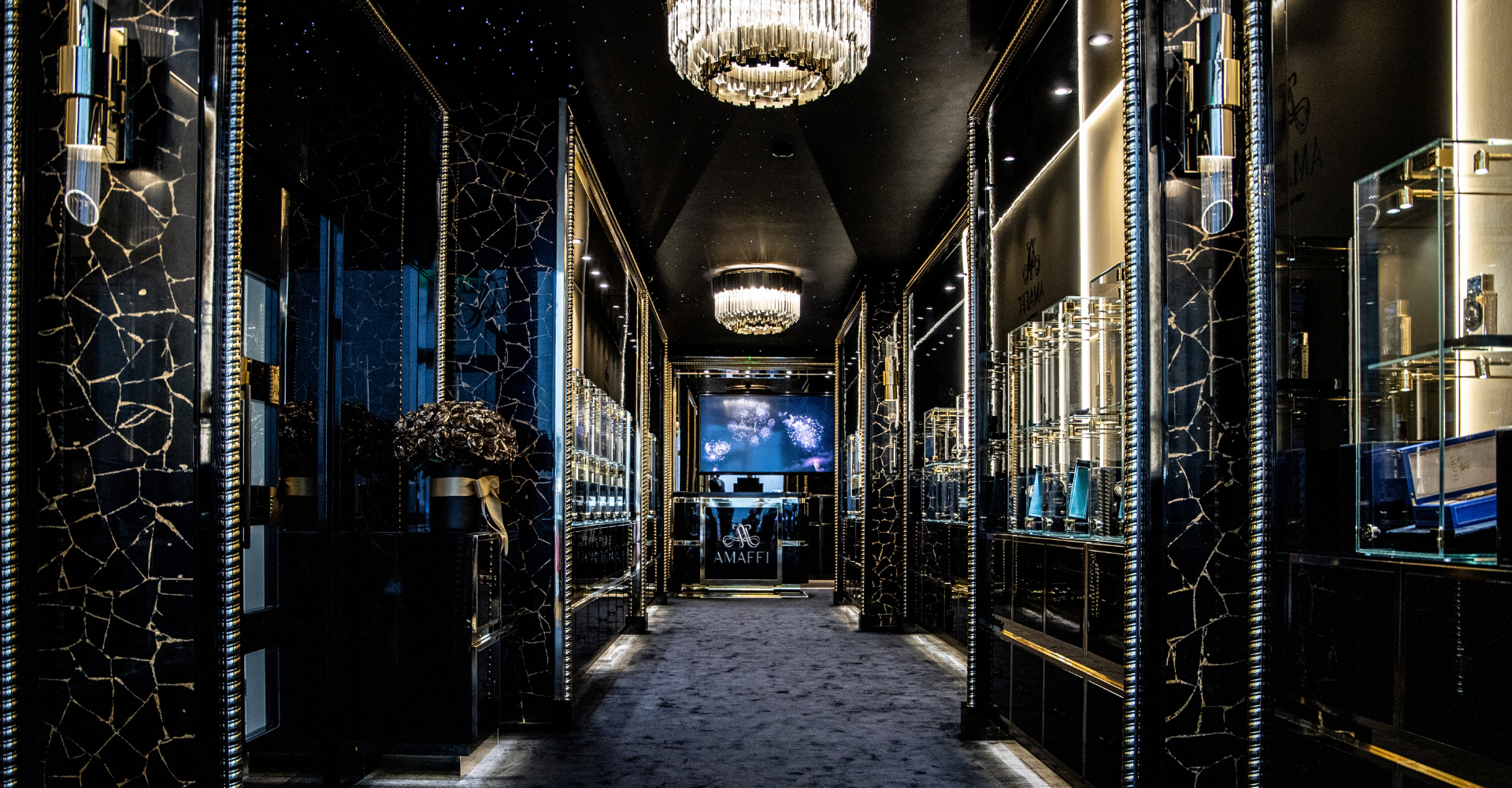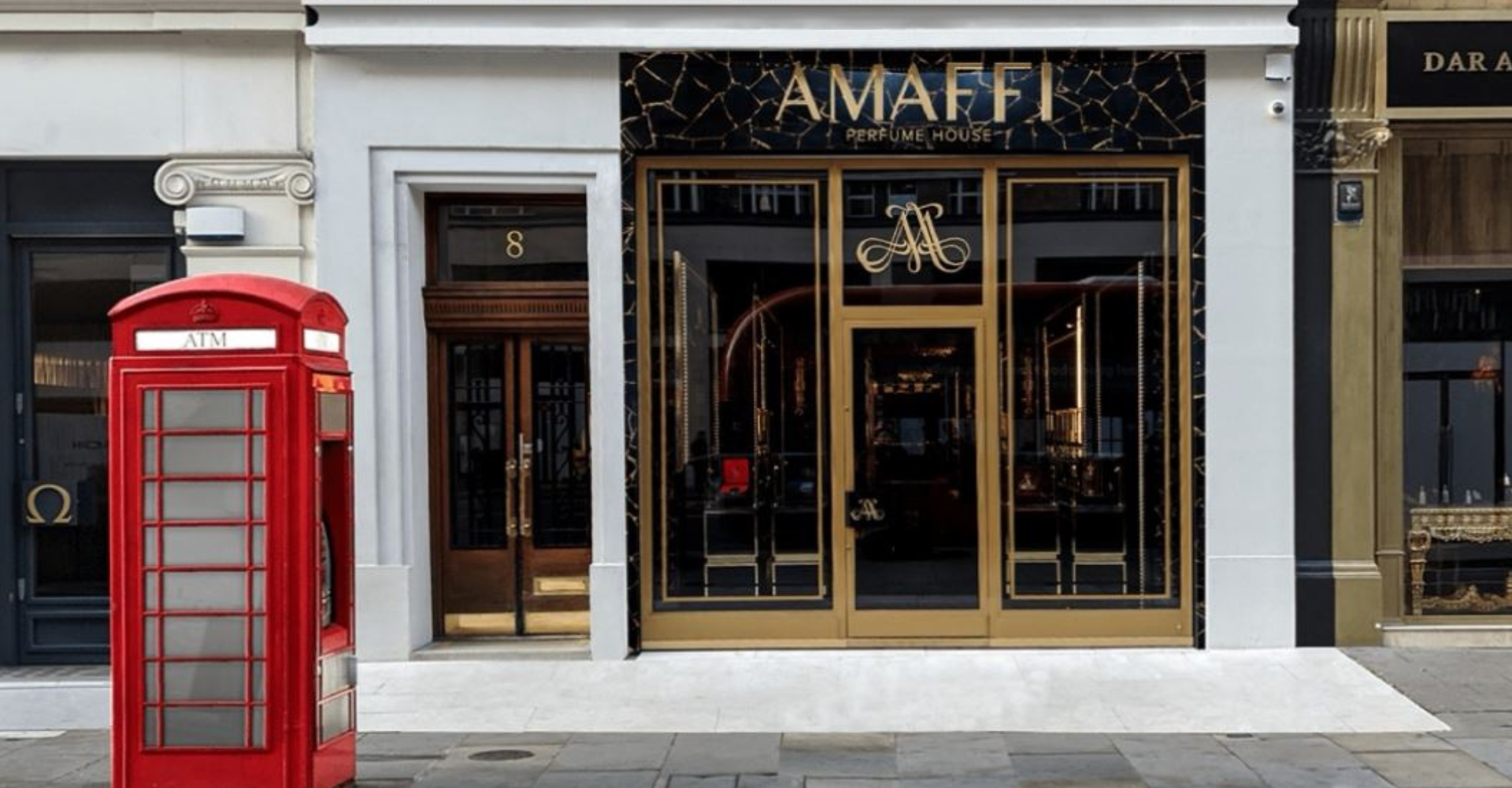 High End Boutique Fit out to the Ground Floor, Basement and Façade for AMAFFI.
After being approached by Sheridan & Co in early 2019, and following an extensive pre-construction design development exercise with HLP (UK), BB Contracts were very excited to commence works on the prestigious Perfume House on Sloane Street in Knightsbridge.
The undeniably high specification and attention to detail required on this project was challenging but rewarding. Particular elements that required specialist input included the fibre optic 'star' ceiling, the security installations and the close control perfume storage facilities.
The external façade also had a full makeover during the works which entailed our subcontractor Barham Stone cladding parts of the shopfront area with black marble effect granite.